Gyros
* 1 lb ground lamb
* 2 cloves garlic, minced
* salt, pepper, cinnamon, cumin, paprika, cayenne pepper, parsley to taste
* flatbread
* 1/2 cup fat free sour cream
* 1/4 red onion sliced
* 1/2 cucumber (part sliced, part chopped)
* 1/4 cup feta cheese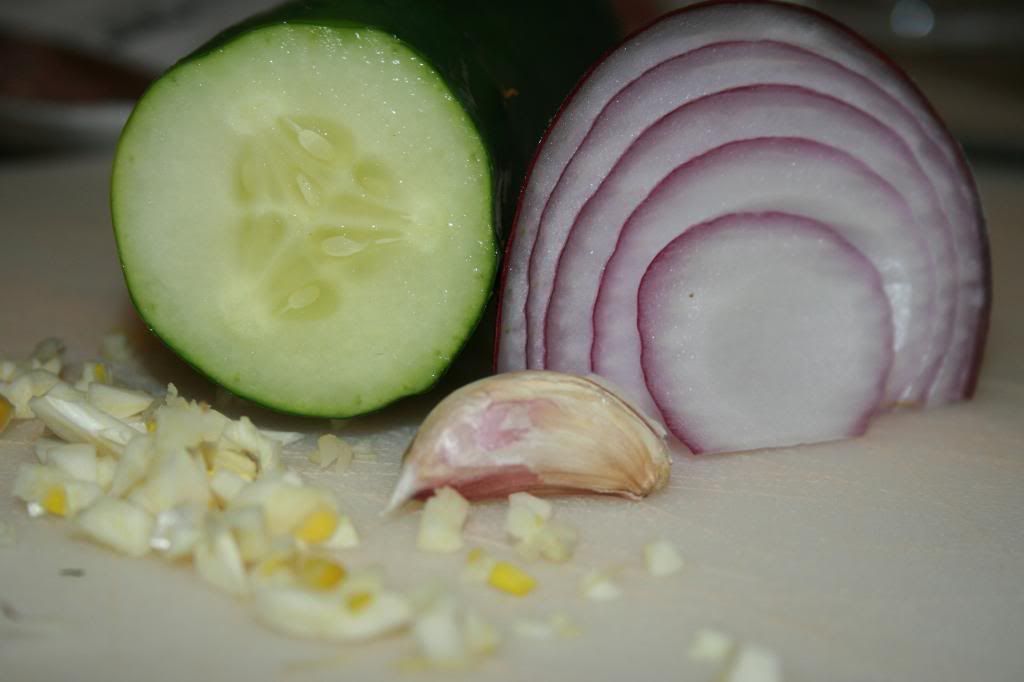 Saute garlic and lamb in a skillet. Add listed spices to taste.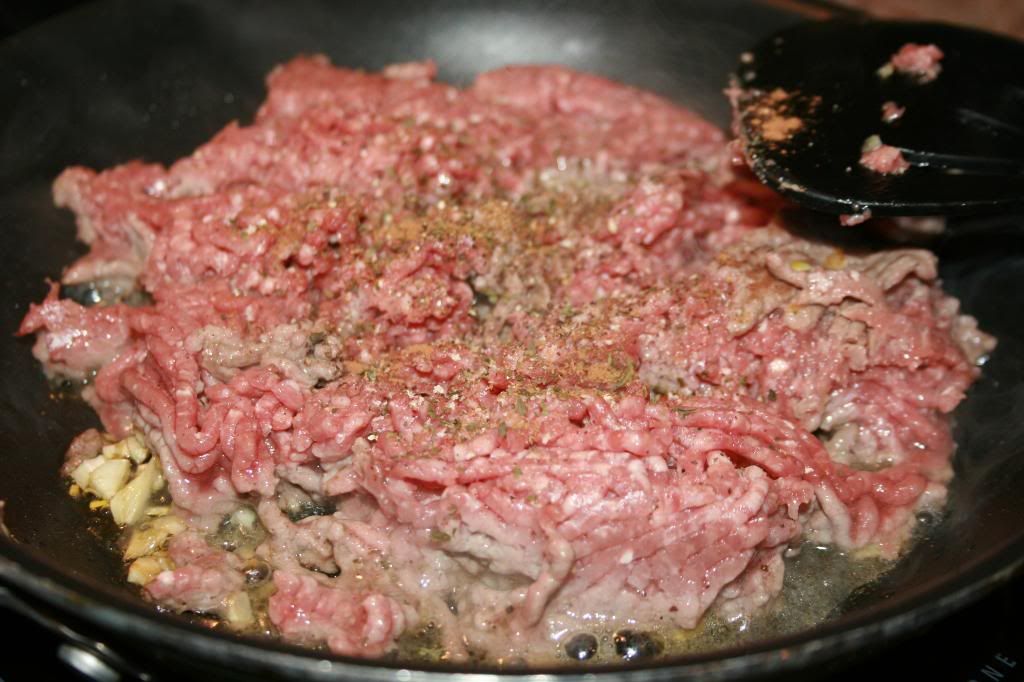 While cooking, mix sour cream with the chopped cucumber, a little parsley, pepper and salt and set aside.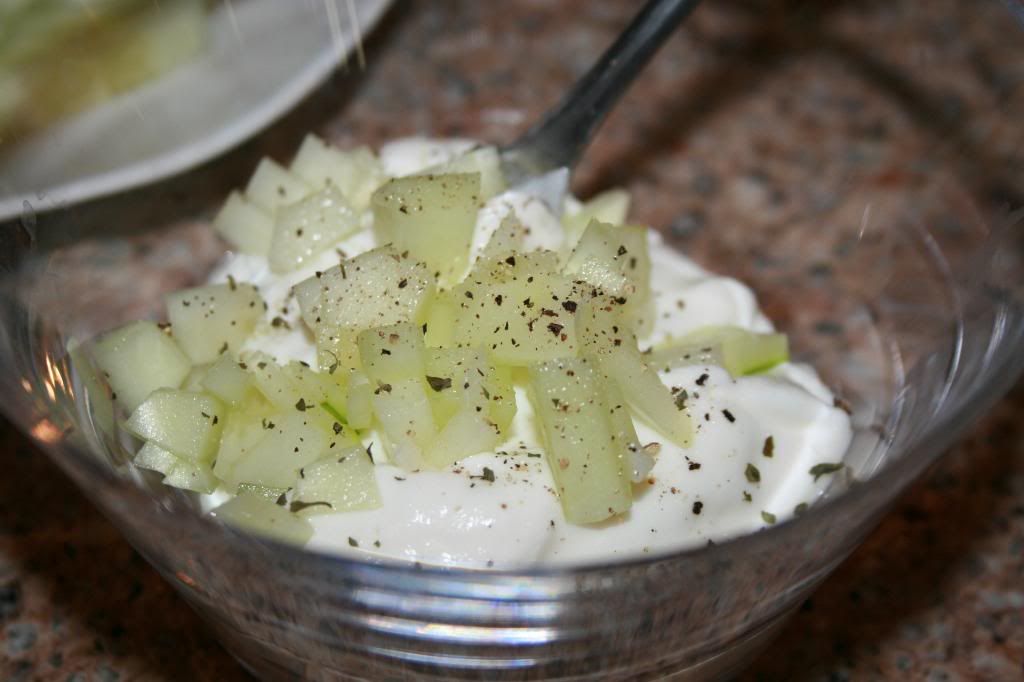 When lamb is cooked through, drain and assemble gyros on the flatbread with onions, cucumber and sour cream mixture. Garnish with feta.